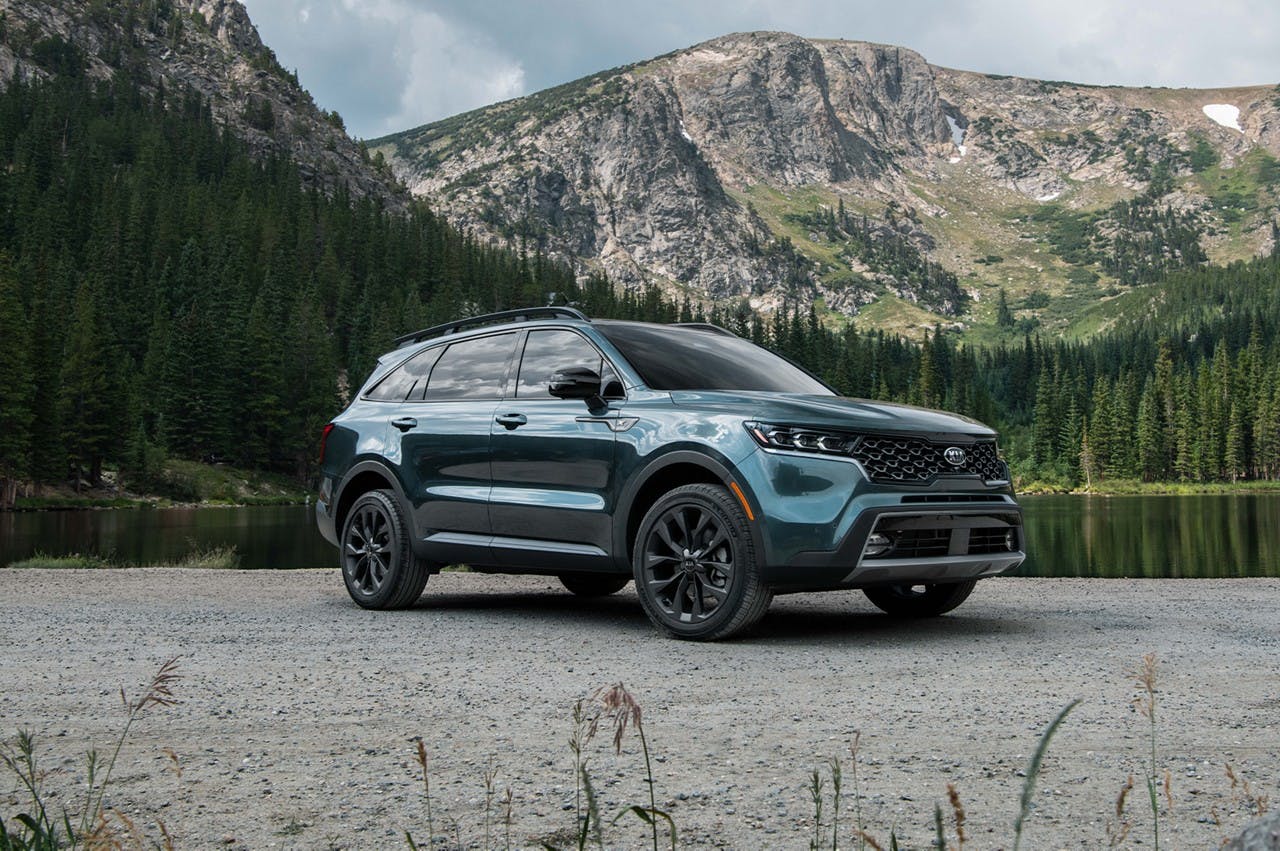 Check Out The 2020 Kia Telluride
2020 KIA TELLURIDE IN NORTH HUNTINGDON, PA
Apr 11, 2019
2020 Kia Telluride Wexford, PACrossover SUVs are very popular nowadays, mainly because of their reputation as vehicles that can do everything, both on the road and off. And while the average SUV has shrunk over the past few years, the market for large vehicles that can fit your entire extended family is as healthy as ever. The 2020 Kia Telluride is a great example of that and is set to take the U.S. market by storm.
Great Features in Any Trim
The 2020 Kia Telluride comes in four different trim levels: LX, S, EX, and SX. Even the basic LX trim is exceptionally well-equipped, with features that are usually optional on other cars, such as large 18-inch alloy wheels, adaptive cruise control, automatic headlights, an 8-inch touch screen, rearview camera, smartphone connectivity with both Apple and Android phones, as well as a crisp-sounding six-speaker stereo with satellite radio.
Higher trims bring even more great features, like bigger wheels, a spectacular sunroof, heated seats, LED headlights, taillights, and fog lights, a three-zone automatic climate control keeping everyone inside as cool or as warm as they like, quality leather upholstery, or a huge 10-inch touch screen, among many others.
A Smooth Blend of Power and Comfort
All 2020 Kia Telluride trims are equipped with the same engine, a powerful 3.8-liter V-6 capable of producing up to 291 horsepower and 262 pound-feet of torque. All that power is transmitted down to the wheels with the help of an eight-speed automatic transmission. Front-wheel drive is standard, but drivers can choose all-wheel drive as an option. Adding to the Telluride's versatility, a special tow package is available that allows it to tow up to 5,000 pounds. There are also four drive modes available depending on the surface you're driving on and your driving style — Comfort, Eco, Sport, and Smart.
The Telluride's cabin is spacious and comfortable, fitting up to 8 passengers. Adding to the vehicle's versatility, the second and third rows of seats automatically fold at a touch of a button, making way for impressive cargo space when needed. The materials used throughout the interior are all good quality and soft to touch, while modern technology adds to the comfort. The large 10-inch touch screen is intuitive and easy to use, with smartphone connectivity options through Apple CarPlay, Android Auto, Bluetooth, or the five USB ports present throughout the cabin.
Modern Active Safety Features
The 2020 Kia Telluride comes with many active safety features as standard, like forwarding collision warning with automatic emergency braking, a blind-spot monitor with rear cross-traffic alert, a lane-keeping assist system, and a warning system that alerts the driver when he or she shows signs of fatigue. There's also a safe exit assist system available, alerting the driver if any door is not safe to open because of incoming traffic or other potential hazards.
If you want a vehicle that enables you to drive your large family around in a safe and comfortable environment, the 2020 Kia Telluride is a perfect choice. Its power, size, build quality, and a multitude of features make it an ideal travel companion.
Back to Parent Page